Connor
Florence, AZ
Attending Dartmouth College in the fall
My ultimate goal for senior year was to somehow gain acceptance into an Ivy League university. It was a bit of a lofty goal, I will admit, but I knew I had what it took to get in. After all, I had straight A's, very high ACT scores, multiple extracurricular activities, and a large amount of volunteer hours to my credit. However, I had a crucial thing going against me, that being the fact that my parents and I didn't know what to do, where to go, how to do things in regards to my college search, and we didn't know anyone we could turn to for advice. I live in a small, poor, rural town where not a lot of people go to any kind of college, which made it incredibly difficult for me. In fact, my school's academic advisor had no knowledge or experience with the Common App, as none of her students have ever had to use it before. I felt very lost and overwhelmed, and I didn't know what to do.
However, that all changed when I started with CollegePoint. I was called out of the blue one day and asked if wanted to be part of the free program, and seeing no harm in it, I said yes. I was then matched up with Lauren, my advisor, and we began having weekly video calls going over various parts of the application process and the applications themselves. Over the course of a few months, she helped me get things straightened out. I learned how to choose what colleges to apply to, how to do admissions interviews, how to apply for financial aid, and especially how to create a fantastic application. We spent hours poring over my essays, going over every little detail to make sure my answers were all unique and flawless, even going so far as to take my essays to other advisors for their critiques and suggestions. This was especially true when it came to the all-important personal statement, which ended up being one of the best pieces I have ever written. When the time came to turn in my applications, I was very confident due to the work my advisor and I had done, and that confidence was justified with my acceptance to Dartmouth College, where I will be attending in the fall. I can honestly say that without the help and resources CollegePoint provided to me during the first half of my senior year, my college process would have looked a lot different, and I definitely wouldn't have had a shot at getting anywhere close to an Ivy League school. It is a fantastic program, and I would recommend it to any high school student in a situation like mine.
Maya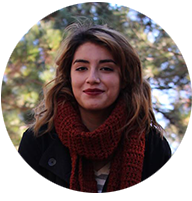 Tucson, Arizona
Attending Rensselaer Polytechnic Institute in the fall
There was never a time where I was not focused on getting into college and furthering my education. Learning was— and continues to be— something I genuinely enjoy. When high school came around and I finally had to start concentrating on the reality of college applications, I was determined to finish the process efficiently and successfully. However, with this determination was a vast oblivion to what actually goes on in the admissions process. While the internet proved to be helpful, with resources like the College Board and other school-search engines available, it also became overwhelming. By my sophomore year, I only had one school in mind that I wanted to attend. Even during my junior year, though my repertoire of schools had expanded, the range was still not big enough to actually lead me to success. Furthermore, I had no understanding of the financial aid process, which was one of the key components I had to examine in deciding where to go to school after I graduated.
That was when I was introduced to CollegePoint. After getting signed in and familiar with my mentor, CollegePoint became the most helpful tool for applying to college during my senior year. Though in my own case my school was focused entirely on college-preparedness, there are certain limitations on how much a teacher or counselor can help a student during the school year. CollegePoint was special because it gave me the opportunity to meet with someone close to my age who had recently undergone the same process I was about to embark, and at times outside of school and for however long we needed to complete a task together. This would not have been possible had we no way to communicate virtually. I'd say that virtual advising from someone who was there for me, and not my entire class too, was extremely useful in that it allowed for specific insight and guidance. I definitely valued this opportunity, and gained a better understanding of the college application process and how to put myself out there for others to see me. Throughout this process, the biggest challenge I overcame was the self-induced doubt of success, because I learned that with help and structure, I could put my best foot forward with confidence.
Keaaokahonua
Hoolehua, HI
Attending Stanford University in the fall
My path to college was a little different from most students my age. It was hard for me to access information about the college admission process because I live on an island in the middle of the ocean. Despite this disadvantage, I knew that I wanted to aim for a top tier school. I just didn't know how to go about it.
That's where virtual advising through CollegePoint truly benefitted me. My mentor always provided me with relevant information about the college admission process. Thanks to the advising there was never a time where I overlooked an important deadline or component. Even though my family couldn't afford to fly me all the way to the continental US to visit colleges, my mentor pointed me in the direction of fly in programs that let me do so at no cost. The isolation of island life is an obstacle that I've constantly faced as a student, but because of my college advising it didn't hold me back during the college admission process. I am truly thankful for the virtual advising I received.


Jeffrey
El Mirage, AZ
Attending Stanford University in the fall
When I was four, my parents told me that we were going to be moving from our tiny two bedroom cottage home to Arizona. My response was clearly that of a naive four year old: I promised my mother I would build her a pool to stave off the Arizona heat. See, the thing is, ever since I can remember I have wanted to be an engineer. I dreamt of attending a prestigious university, becoming a structural engineer, and fulfilling my promise to my mom. However, I knew it would be a long a difficult journey. Four years ago, at the start of high school, I thought I would have to attend whichever school was cheapest, no matter the pedigree. I knew, then and now, that regardless of where I went my own efforts would determine if I would succeed, not the branding on the diploma. I firmly believed that with hard work, I would be able to accomplish my dreams. After attending an event with a Stanford admissions officer, however, my heart was set on none other than the best school in the nation. While I was qualified academically, so were thousands of others. Now, I had to face a new and daunting challenge: the Common App.
My parents were both born and raised in Mexico, and neither had more education than basic grammar school. While my older sister had graduated high school, she decided to enter the workforce. She did not attend college until I was already in high school, and she began at community college prior to transferring to ASU. No one else in my immediate or extended family applied or attended college of any kind. I attended a middle sized public school from which nearly everyone who pursued higher education chose a public state university or community college. No one ever applied to an Ivy League, or anything similar, so when it came time for me to apply to Stanford, reality quickly set in. I was applying to the most selective university in the nation, and I had no one who knew the process any better than I did. Sadly that year, all the counselors had been replaced, which meant I was entering my senior year with someone who only knew me on paper. I was on my own, or so I thought.
After interacting with Kai for the first time, I knew I would have the support I needed. Even though I didn't always make it easy for him with our conflicting schedules, he always found a way to help. I felt like I had someone experienced on my side, who was working with me to succeed. While the immense support I received from my family gave me the confidence to apply, they could not help with the application itself as much as Kai could. He was able to give me the extra knowledge and support that I felt truly made a difference in my application. In particular, he helped me revise my essays to keep them on topic. While my family could help with my voice, he caught the nuances that could have ultimately determined whether I would be spending four years in Palo Alto or Tempe. Kai helped give me a sense of belief that I could apply to and attend a school as amazing as Stanford. As a minority and first generation college student, this was the type of support I needed. I had worked hard throughout school to show I was a capable student for a top tier school, but when it came time to apply, I was out of my depth. CollegePoint helped me regain my footing, and I am truly grateful for the help they gave me in chasing my dreams. I am more than happy to recommend this program to anyone who has similar fears as I did, because I want them to realize that anything is possible. When I opened the Stanford Student Portal on March 25th, I know I did.


Tammy
Huntington Beach, CA
Attending University of California – Riverside
Prior to getting Andre as an eAdviser from CollegePoint, I was lost with the entire college admission process. Despite the workshops from school and all the college letters that are sent to me, I had no direction. My parents never went to college and the school counselor was not very personal.
I was so sure that I was heading to a community college prior to considering all my options because money was such an issue. Andre brought so many options to the table and always had an open mind. Now I am a proud University of California - Riverside student finishing up a prestigious summer pre-med program and will be applying to an early acceptance program for medical school. I can honestly say that CollegePoint changed my life and led me to where I am and where I will be.


Jorge
Fishers, IN
Attending the University of Chicago
A lot of kids dream of going to college, but I guess I'm too stubborn to be a normal kid. I couldn't just go for something difficult. I planned to take on nothing short of the impossible. I didn't just want to go to college. I wanted to go to one of the top universities in the world. Unfortunately, there were just couple things holding me back.
My family emigrated from Mexico to Texas in 2002. To say that my parents were warriors is an understatement, and in retrospect, I suppose I was forced to bear the same grit. For 14 years, they broke their backs. My father often worked over 70 hours a week, leaving my mother to raise three kids on top of her own job. During the summer, when he worked most, I don't see him very much, but when I did, he always made sure to tell me, "Estudia m'hijito, para que no tengas que vivir asi." "Study, son, so you won't have to live like this." He made sure I did, too. When I was really young, maybe 4 or 5, he would always come home with math activity books that at the time I was sure had to be the size of encyclopedias. Again, I suppose I was odd, because I didn't need much convincing. Nonetheless, the only allowance I got was what my dad offered me to complete the activity books from beginning to end. We lived walking-distance from the library, and my mother let that become my amusement park, taking me down there whenever I wanted and letting me check out as many books as I wanted. At the time, my young mind failed to see anything but an opportunity to make some pocket money, count snowmen on a page, and read about the Navy Seals, but my parents had deeper intentions. Because of this, my education and my future came to mean the world to me.
My passion for learning continued into high school, but unfortunately, so did our financial struggles. And it's not that I thought the colleges I dreamed of were beyond my reach, I just didn't know – anything. I was a first generation college student, and though my parents supported me the best they could, they didn't know either. Acceptance rates, letters of recommendation, community service, test scores, GPA, financial aid, not being a citizen –what did all that mean? How important was it? Where could I get in to? Where should I apply? Could I even afford college? I had no idea. But Joe Schiltz did.
I was at the carwash one day when I got call from him. I didn't know who he was at the time, but he told me that through the QuestBridge Prep Scholarship, I'd earned free advising through CollegePoint. To be quite honest, I didn't know what to make of it at first. I thought it was more of an email and phone-based Q&A type of thing, but Joe's dedication was on a whole different level.
It began with a few calls per week in which he'd answer some of the general questions I had. At the time, I wasn't quite yet aware of the tremendous resource I had at my fingertips. My main focus was the QuestBridge National College Match, and it was a doozy. But again, Joe was persistent. He would text or email me at least once a day. I never reached out because I didn't have to. If something was going on in my life or in the college application process, he made it his duty to know about it and help me through it. Before too long, he'd become the most helpful person in my life. There was nothing he didn't do. He'd ask how I was feeling, if I had any questions, if I wanted to talk on the phone. He'd give me complete break downs on schools, from their academic environment to how my test scores compared. He'd even stay up until almost midnight some nights, after he'd gotten home from work, mind you, just to help me perfect my essays or get ideas flowing. We reviewed my QuestBridge application so many times and in such thorough detail that I could guarantee that not a single period was out of place. He made sure that I was prepared for my interviews and that I knew about every school I was applying to. For every question I had, and I had many, he had detailed and thorough answers. And most importantly, he genuinely cared about me and my future.
In December, I found out that I had been matched to the University of Chicago with a full ride scholarship. He was the reason I had kept that school on my list in the first place, and he was the first person I called to tell. Last year at around this time, I had plans to go to community college and then transfer to state school after two years because that's what I thought we could afford. That's what a lot of my friends in similar situations did, and that's what I thought was in store for me. Thanks to Joe, I'm now going to one of the top universities in the world. College, let alone the college of one's dreams, is not possible for everyone. Organizations like CollegePoint are working to change that.


April
Hammond, Louisiana
Attending University of Denver
Currently, I am a freshman at the University of Denver. I plan to double major in Biochemistry and Psychology with a minor in Spanish and Sociolegal Studies. I love the sciences, both natural and human, for they speak to each other. They can be used as tools for learning not only about this world but the creatures within it, including myself and other humans. Freshman year in high school exposed to me the beauty the sciences encompass, and now as a freshman again, I will continue exploring this beauty I have found.
I had the freedom to do the activities I desired with my mother always there when I need her. My mother guided me along when she taught me to drive at fifteen and opened my first checking account at sixteen. She has ensured me the strength to live on my own and figure tasks out for myself. Because of this, I am about to attend a wonderful university at an affordable price, so I think she did a pretty good job. However, my drive for academics was always internal. My mother never pushed me to be an outstanding student. She did not really know how to be one either, so I figured it out myself. I gave my all in my studies with all the resources available to me.
Throughout the years, I kept up with my academics, for acquiring knowledge is my safe haven and a passion of mine. School was a place I had control in my life, my domain, a home away from home. I love the challenges and goals academics presents to me in which I can overcome and accomplish.
Junior year of high school I discovered CollegePoint. My mentors aided me greatly in understanding the college application process while also talking with me about my daily stressors. The program pushed me to keep going further than I previously was. I applied to be QuestBridge Finalist, and my mentor supported me throughout the journey. During the weeks of my International Baccalaureate testing, my mentor was there cheering me on. Having a constant external support system is what people need at times. With the aid of my mentor, I gained the confidence to apply to schools I had never heard of before. More importantly, I discovered the university that is right for me.


Delaney
Monroe, Ohio
Attending Kenyon College
I'll never forget the day when my acceptance letter from Kenyon came in the mail. My mother was in the kitchen washing dishes when I told her the news. She stopped what she was doing immediately and held me until we both started crying. I got into my college of choice, and I could afford it on my own. I could see the look of relief of my mother's face, because there was a part of her deep down that was afraid that we wouldn't be able to afford it, and that I would not be able to do what no other woman in my family had done before.
Throughout my life, I assumed I would go to college because I did well in school and was the president of multiple clubs. However, prior to my senior year of high school, I did not realize that money would be a large obstacle. I was raised by a single mother that did all she could to shelter my dream of going to college by keeping me from realizing its impracticality. I took her to expensive, liberal arts colleges and told her I wanted to go to law school after I completed my undergraduate degree, never realizing how hard it would be. She never chastised me or made me feel foolish, she just smiled and gave me hope. I finally realized the difficulty when I started applying for colleges and tried to work through finances. That was about the time I received an email from CollegePoint that said that I qualified for a free counselor.
If CollegePoint was not there to help me, none of this would have been possible. My counselor Jordan coached me through the application process. She is amazing at her job. I had a crazy schedule because I juggled about seven clubs and a varsity sport, but she always made time for me, which I know couldn't have been easy. I remember when I told her about my love for writing and the very next day she sent me a list of scholarships that require essays or stories, and a list of writing prompts to get my creativity flowing. She also read through my application essays and helped me look for financial aid by showing me websites that found scholarships and grants for me. My mother didn't like talking about money, and neither of us had ever filled out a FAFSA or CSS Profile before, so I was lost when it came to financial aid. Jordan helped me through the process, step by step. She sent resources to help me, kept me on top of deadlines, and always answered my questions. Thanks to Jordan, I will be attending Kenyon College in the fall, hopefully majoring in English with a concentration in Law and Society. A deserving student should never miss out on a college education because of their financial situation or lack of knowledge about the process; Thanks to CollegePoint, more students are able to work past the obstacles and accomplish their dreams.


Gagan
Yuba City, CA
Attending Princeton University
In terms of financial aid award letters, you helped me a lot. Yes, toot your own horn, please! Be like, 'Mike is the greatest person ever,' because it's true! You were amazing. I honestly wouldn't have been able to go through any of this without you. On a scale of one to ten, with one being none and ten being the best, it was an eleven! It was so great having you there, and I would even just text you at random times saying, 'Alright, I need you to look over this, could you please look over this for me, please look at my essays!' Honestly, it helped so much having someone there who had been through the experience themselves recently.
I don't know how to explain how helpful you were and how amazing it was. I don't think I would have been able to do any of this without you, or could have gotten into any of the places that I got into without you. It helped hugely to have someone on my side saying, 'Alright! We're going to get through this together.' Even just looking for minor grammatical mistakes that I had made in my essays, and talking me through the process of picking colleges, saying, 'Okay, I know you think this is a reach college for you, but I'm confident in you that you can do this.' It makes such a huge difference knowing that there's someone there who wants you to succeed and is willing to help you in any way possible. Not even a question, you made a huge difference! And, of course, it was a positive one.


Cookie
Megan
Megan
Jorge
Stories from our Virtual Advisors
Michael, 1st year Virtual Advisor
Chanel was originally accepted to the University of Virginia and was planning to attend. After a few meetings, it became apparent that her dream school was Johns Hopkins, so we worked on her essays and submitted her application. Unfortunately, she was waitlisted to Johns Hopkins, but we decided to send an email to the dean of admissions and regional admissions officer to emphasize her interest and advocate for a spot in the fall class. We pleaded her case, and not too long after that, she received a response and was admitted for the fall (with a great financial aid package as well)! Chanel shared, "I could not have done this without you," and "Your advice is always super on point!"


Andrew, 2nd year Virtual Advisor
Jorge is passionate and excited about college but was terrified that he wouldn't get in anywhere. The college process was daunting! Jorge's parents immigrated from Mexico and neither one of them attended college. Jorge and I worked tirelessly on building his college list. Jorge wants to study environmental engineering, so I helped him find schools with great STEM options. Jorge had also struggled socially in his high school, so it was critical that he find a supportive environment where he would thrive. Jorge and I read through each and every college application and scholarship essay. I am excited to share that Jorge will be attending Carnegie Mellon this fall, and he has been invited to the White House to participate in the 2016 Beating the Odds Summit!
Andre, 1st year Virtual Advisor
Claire was one of several students I advised whose parent I also supported. Due to a unique marital and financial circumstance, Claire's mother, Nina, was very concerned about being able to afford college. I helped guide them through the CSS Profile and FAFSA application process and also aided Claire with polishing her applications. Claire was accepted to Harvard with a full ride plus an additional stipend to use toward independent research and day-to-day costs.


Carina, 2nd year Virtual Advisor
Meredith is a very driven young lady who comes from a multi-generational farming family. Living in a very rural community and having been homeschooled until high school, Meredith has had a unique path to a top-tier university. She was not particularly supported in her goal of attending an Ivy League institution, which she will be doing next year, and greatly appreciated having someone support her in her goal. She will be attending Cornell this fall and has received a $16,000 scholarship from Children of Tobacco Farmers. Meredith is very excited to attend an Ivy League institution, something she did not think was possible.
Khyandra, 2nd year Virtual Advisor
I have been working with David since October 2015. By that time, he already had his college list together but wanted assistance with essays and his QuestBridge application. David made it to the finalist round but ultimately was not awarded. Although initially set back by this news, David was undeterred. David reached out to share that he received admission to Amherst, UC Berkeley, Northwestern, Brown, the University of Pennsylvania, Harvard, and Princeton. And to top it off, he will be attending Princeton as a Gates Millennium Scholar!


Roderick, 2nd year Virtual Advisor
I have worked with Jeanne throughout the year and her transformation has been quite powerful. She started out very unsure of her chances of getting into a highly selective college. Despite her fears, we completed applications for several highly selective colleges. She has since been accepted to UNC-Chapel Hill, UC Berkeley, UCLA, and Northwestern University on a full ride. She will be attending Northwestern in the fall and is looking forward to a change of pace from her California upbringing.


Anastasia, 1st year Virtual Advisor
Joshua and I met to talk about finding scholarship opportunities for DACA (Deferred Action for Childhood Arrivals) students. I did some research and was able to direct him to scholarships he could apply for in the spring. Joshua's hard work paid off, as he was accepted to Dartmouth with a lot of financial aid, and a scholarship he received has covered nearly the rest of his financial aid gap, if not all of it!
Michael, 1st year virtual advisor
Elemuwa's father is a lawyer in Nigeria, and he lives with his mother and other family members in Georgia. By the time he had been assigned to me, he had applied to a few places, but when we reviewed his essays, it was clear that we had a lot of work to do. I spent hours and hours helping him effectively advocate for himself, and after we revamped his materials, he applied to Washington University in St. Louis and was accepted with a full ride. This was a family that really didn't believe it was possible. Quotes from his mother: "I can't believe it! It's too good to be true! I honestly couldn't sleep last night, just filled with thanks and joy. I'm still in shock. You read about these things and you wonder whether it's real. Thanks a lot for everything!"